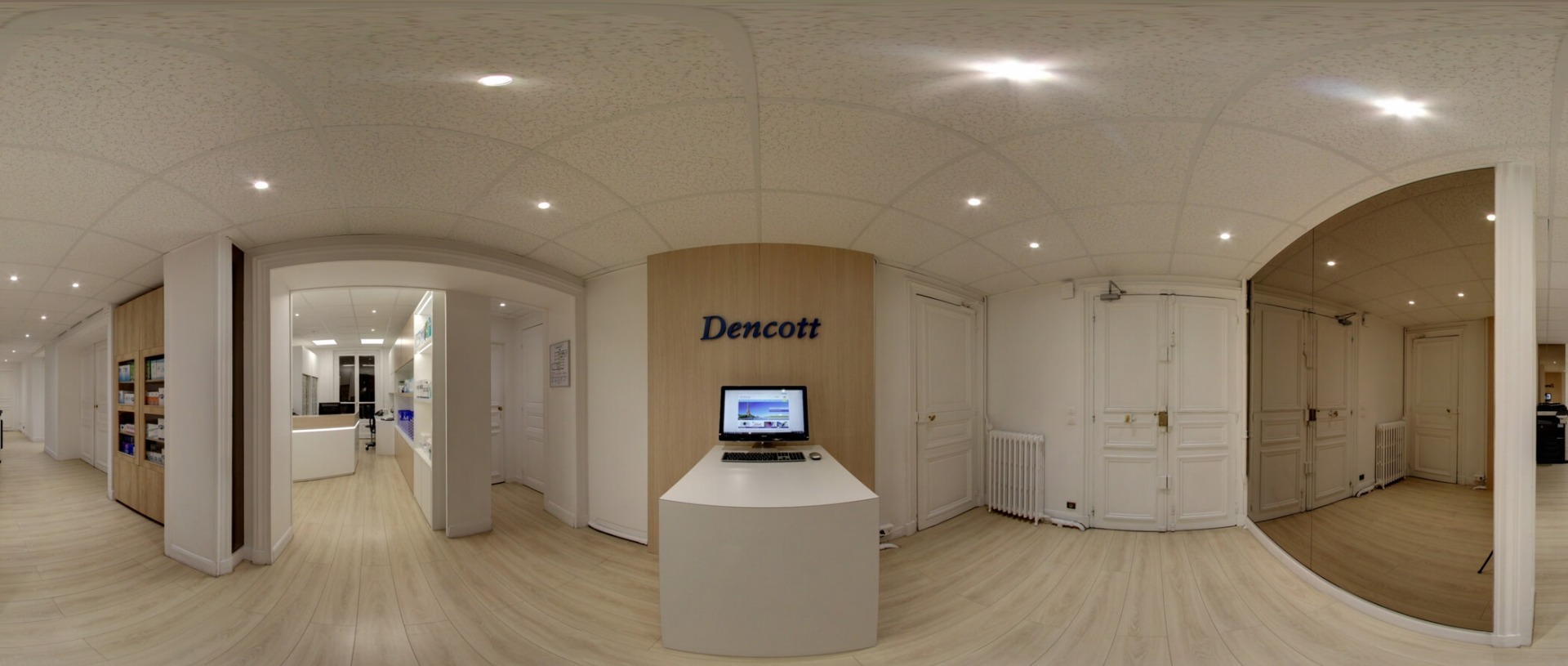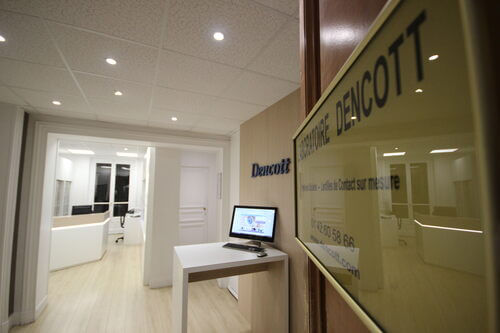 Presentation of the laboratory
Dencott is the first laboratory for adaptation and manufacture of custom-made ocular prostheses, in France and for export for more than 60 years.

Created in the heart of Paris in 1955, thanks to the emergence of the ocular prosthesis in France.
Customized ocular prosthesis and Iris. The activity is centered around the improvement of all the techniques of ocular fitting.
Patient equipment is provided in our adaptation center located at 217 Rue Saint Honoré, 75001 Paris.
With our own manufacturing workshop, Dencott is able to guarantee its customers the best quality as soon as possible, thanks to total control of the production line.
Today, the innovation of our equipment, underlined by irreproachable quality, and our responsiveness have earned us the confidence of the medical profession, particularly hospitals, ophthalmologists, opticians ...
Make an appointment with an ocularist
Phone : +33 1 42 60 58 66
Ocular prostheses


The loss of an eye is a serious trauma for the victim. Whatever the mutilating cause, the psychological repercussions are always dramatic.

The main causes that lead to the adaptation of an ocular prosthesis are :
- Trauma: road accidents, work accidents, domestic accidents ...
- Congenital malformations: microphthalmos, anophthalmia.

Inflammatory diseases with serious irreversible lesions :
- Complications following a surgical intervention (cataract, laser), multi-operated eye which has become non-functional, painful and unsightly.
- Complications following neovascular glaucoma, herpes ...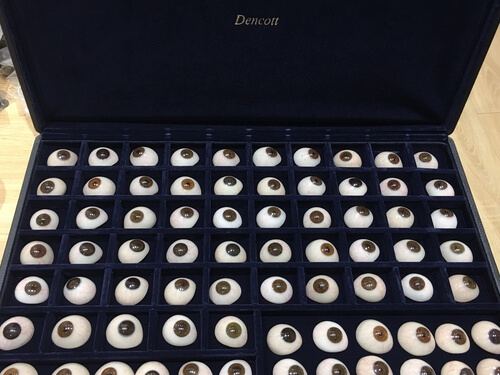 The ocular prosthesis looks like a large, larger, opaque contact lens that includes a hand painted iris.
The white of the sclera and the vascularization are also reproduced faithfully for a result close to the existing one. The material used is a high-end biocompatible resin used by dental prosthetists, it looks like glass but remains quite light and above all very resistant.
The prosthesis can be more or less mobile and follow the movements of the other eye; it is held in place in the conjunctival fornix by pressure from the eyelids.
Our prostheses are specially designed and made to measure for each patient. The diversity of shapes and colors is therefore unlimited, there is no identical prosthesis.

The Dencott laboratory for the manufacture of ocular prostheses uses very elaborate fitting techniques which allow to obtain a result close to reality.
- Reconstruction of the orbital cavity by successive determination of the contact zones.

- Perfect anatomical reproduction of the orbital cavity after the patient's silicone impression.
- Reproduction of shades, appearance of iris structures, scleral shade (with anti-allergenic) and vascularity is carried out by highly experienced personnel.



---