Contact lens for dry eyes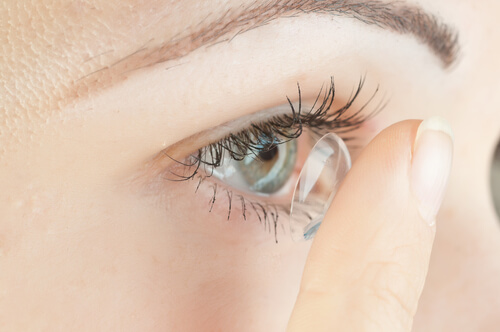 Contact lens for dry eye
Pathology: Dry eye, Work in front of the computer or the telephone, environmental conditions such as air conditioning (air too dry), hormonal imbalance, Keratitis, taking certain drugs, Symblepharon and failure in a rigid lens.


Dry eye is a major inflammatory disorder that affects thousands of people around the world. The source is an increase in inflammation of the ocular surface classified into 2 types: dryness due to aqueous deficiency or evaporative dryness, and therefore the Ocellus Maxilens One Fit scleral lens made to measure with tear reservoir corrects these various problems.
Dry eye is often age-related from the age of 50, the lacrimal glands gradually atrophy.

Symptoms: Burning or itching sensations, tingling, heaviness, frequent blinking, discomfort in daylight, blurred vision, sensation of foreign bodies in the eye.
Women are particularly affected.
Lacrimale film : Plays a protective role and supports the proper functioning of the eye.
Cause: Infections, age, poor diet, air pollution, neurological actor, various diseases, medication, mechanical weakening of the eyelid.
Contact lenses can be a solution to these different problems.
The assembly provides the comfort of a flexible lens and the optical quality of a rigid lens.
In the event of a severe dry eye, this lens allows the recovery of visual acuity.
---

Customized mini scleral lens: Diameter from 12mm to 17mm, Material: High DK from 100 to 200
High permeability
Comfort
Daily port
Renewal every year


Make an appointment with an adapter
Téléphone : +33 1 42 60 58 66