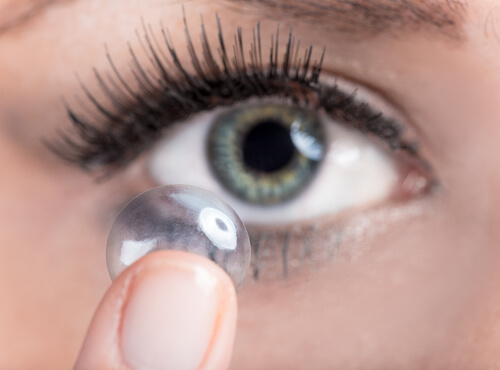 Lens for Orthokeratology
Correction of myopia during sleep and free vision without lens during the day, total correction after 3 or 4 nights.


Custom orthokeratology lenses are worn during sleep for gradual corneal remodeling, allowing good vision during the day without the need for glasses or contact lenses.
They are indicated in medium to low myopic patients up to - 6 diopters, whether or not associated with astygmatism down to - 1.75 diopters, or even in hyperopic and presbyopic patients.
Modern orthokeratology is a reversible and non-disturbing technique.
The lenses are fitted on average over 3 appointments, with regular check-ups with your contactologist and your ophthalmologist are mandatory.
Lenses for orthokeratology allow you to free yourself from your glasses and conventional lenses, while preserving the health of your eye.
These made-to-measure lenses are imperatively made according to a corneal topography in an ultra-permeable material to oxygen which allows night wear.
The lifespan of an orthoK contact lens is on average one year, provided that the instructions are observed and the standard maintenance solutions are used.

Features of Orthokeratology:



Wearing lenses during the night "free" vision during the day.

Reduction of myopia by approximately 60 to 70% from the first night.

Total correction after 3 or 4 nights.

Stable vision after 4 weeks.

Fuly reversible and non-invasive.

Safe and fast up to approx. -4.00 dpt cyl - 1.5 dpt.


Make an appointment with an adapter
Téléphone : +33 1 42 60 58 66