Installation of the prosthesis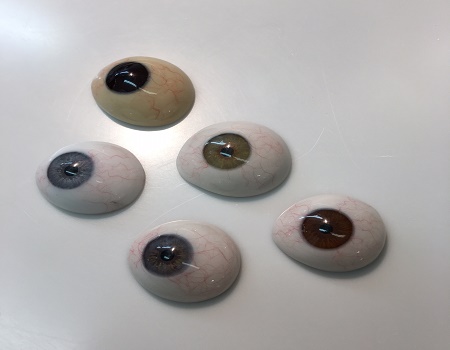 Prosthesis installation
A provisional prosthesis is placed in the month following the operation.
The final prosthesis will be performed after the 2nd or 3rd month.

The realization of your ocular prosthesis requires at least 3 appointments :


The 1st appointment lasts about 1 hour for taking measurements : It includes the selection of a standard preform which is used for molding the cavity, the measurement of the dimensions and the iriènne and scleral shades (white of the eye) , the vascularization of the sclera and an administrative part relating to the treatment file.


The 2nd appointment lasts between 1 and 2 hours for the adjustment : (between these 2 appointments, we make here the personalized preform which includes the molded part). During this meeting, we proceed to its adjustment and therefore to successive alterations. The patient's eye muscles must attach to the prosthesis to move in sync with their natural eye. Finally, we check the iris made by the Dencott lab. If everything is correct, we start manufacturing the ocular prosthesis, otherwise a new appointment may be necessary before final manufacturing.


The last appointment for delivery lasts ½ hour: any final alterations can be made on site. In some cases, we perform a temporary prosthesis at one time, which is worn between 2 and 4 months before the final fitting.
Make an appointment with an ocularist
Phone : +33 1 42 60 58 66