Ocular Prosthesis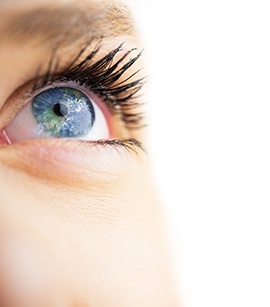 Presentation
Dencott laboratory is well known in the manufacturing of artificials eyes since 1955. We fit ocular prosthesis in our center in Paris, France
The activity of ocular prosthesis and custom Iris is centered around the development of all technical equipment eyepiece. With our own workshop we are in the capacity to guarantee our customers the highest quality in a timely manner, with full control of the production line.
Making appointments with oculariste
Phone : +331 42 60 44 02
---
Ocular Prosthesis
The main causes that lead to the adaptation of a prosthetic eye are:
Injuries: road accidents, work, household ....
Congenital malformations: microphthalmia, anophthalmia
Inflammatory conditions with serious permanent injuries:
Complications following surgery (cataract, laser), multi operated become nonfunctional eye, painful and unsightly
Complications of neovascular glaucoma, herpes ...
Our prostheses are designed and manufactured specifically customed to each patient. In terms of ocular prosthesis fabrication Dencott uses sophisticated matching techniques that allows a result closer to reality
Reconstruction of the orbital cavity by successive determination of the contact areas.
Perfect anatomical reproduction of the orbital cavity after the patient silicone impression.
The tone reproduction, the appearance of the iris structures of the scleral hue (with anti-allergenic) and vasculature is performed by a highly experienced staff.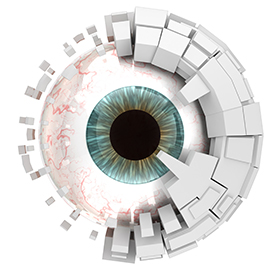 ---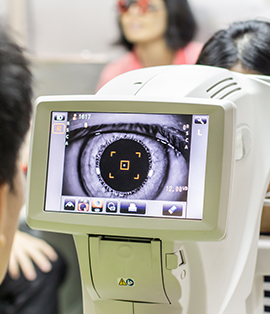 Taking measurements
Made specifically for each patient based on individual measures, ocular prosthesis is intended to seamlessly fill the absence of an eye as a result of trauma or disease.
The oculariste Dencott is a graduate specialist health sector and produces custom ocular prostheses to match the needs of the patient and it's plastic. It must take an impression and the measurement of the eye socket and reproduce a prosthesis similar to the aesthetically valid eye, that is to say to duplicate the same color of the iris, veining and the color of the eye as well as its diameter.
---
Manufacturing
We are in the ability to provide our customers the best quality in a timely manner, with full control of the production line and our own manufacturing shop on site.
Nous utilisons une technique d'appareillage hors du commun qui permet d'obtenir un résultat proche de la réalité.
The production of each ocular prosthesis is custom made.
Our manufacturing is done with anti-allergenic special products, which allows a port for all.
Each controlled iris is made individually by hand by our miniaturists graduates of Beaux Arts.
From natural pigments, our miniature carry a color research in order to reproduce as realistically as possible likeness of the patient's iris. The manufacture of these iris is performed on specific order.
The manufacturing of a custom artificial eye is a casted acrylic piece to the patient's cavity and hand painted, it must be perfectly adjusted as the eyelids open and close more than 8,000 times a day.
The advantages of Dencott surface treatment for ocular prosthesis are:
Secretions significantly reduced
Best tolerance
Durability of the prosthesis
No allergy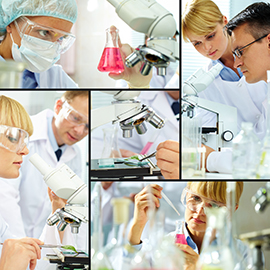 ---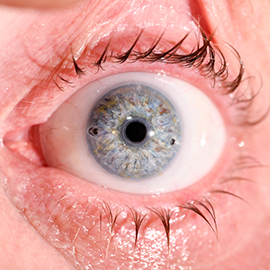 Adaptation
In the months after surgery, a temporary prosthesis is placed
After the 2nd or 3rd month, the final prosthesis will be realized.
Achieving your ocular prosthesis requires at least 3 appointments :
The first appointment lasts about 1 hour for taking measurements
The second appointment lasts between 1 and 2 hours for the adjustment (between these two appointments, we realize here the custom preform which includes the molded part)
The last appointment for delivery lasts ½ hour: any final alterations can be made from there.
---
Putting in and out an ocular prosthesis
Remember the rules of hygiene required: always have clean hands before handling and ensure that the prosthesis is cleaned before returning it. Clean your prosthesis in a small container of warm water (never pass directly under running water). After cleaning, wipe gently with a tissue disposable paper.
Placing your ocular prosthesis :

First, gently push the prosthesis under the upper eyelid. Next, hold the prosthesis, and attract the lower eyelid down until the prosthesis slips under the lower lid. Just lightly press for air, which would eventually penetrated behind the prosthesis, is quickly expelled.

Taking off your ocular prosthesis :

Proceed cautiously finger on the edge of your eye while directing your gaze upwards allowing you easily attract the eyelid down. . Gently push the prosthesis forward. She slips herself orbit. One can use a small hook or suction cup (purpose for this).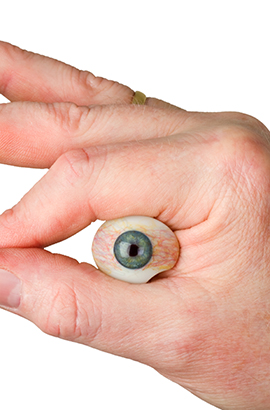 ---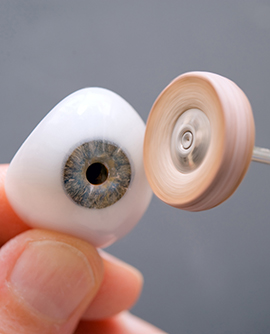 Polishing and maintenance
Some mucus deposits or scratches can alter the surface of the prosthesis. Whenever the patient seems to feel discomfort with his ocular prosthesis, polishing will remedy this inconvenience.
For the control visit, the ophthalmologist ensures the safety of the prosthesis during a regular "medical monitoring", in collaboration with the prosthesist, for the greater good of the patient.
---
---
Ordinance and third paying,Vitale certificate
The ocular prosthesis is subject to a medical prescription.
Your prescription must be issued by your ophthalmologist after an appointment.
The ordinance is valid during a year.
These documents must appear the number of the identifier of the ophthalmologist and the type of prosthesis (all sheets must imperatively be stamped and signed).
Provide your vital current and valid certificate of the moment.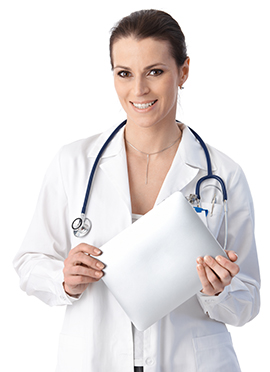 ---
---
Iris Aesthetic, before / after pictures
Iris reconstruction service Iris
Two possibilities of identical reproduction available to you
Numeric print of your Iris (new)
Individual copy by an experienced miniaturist
AFTER :


BEFORE :

---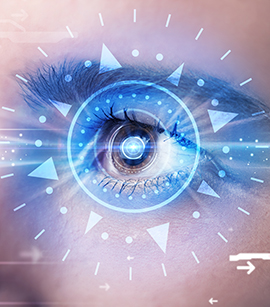 Scléral Glass
Thérapeutic indications :
Irregular forms of cornea or eyeball which prohibit stability of a lens.
Kératoconus highly evolved no longer allow installation of a lens when the transplant can be considered.
Amétropia metropia exceeding 20 diopters
Atrophied globe following a trauma.
Aniridia or iridectomy or not related to a trauma..
Microphthalmos eye.
Athletes practicing a very violent sport and especially all water sports.
Scleral Glass :
| Caractéristics | Sécurité sociale |
| --- | --- |
| Reproduction de la sclére | |
| Iris peint sur mesure | Kératocone uni ou bi-latéral |
| Pupille optique +30 -30 | Aphaquie |
| Pupille noire. | Myopie supérieure à 8 dioptries. |
---
FAQ
The questions you have about the prosthetic eye that you will be equiped with:
1. Definition ?
An ocular prosthesis is a medical device made of synthetic resin that is set up to fill the void left by a missing eye, traumatized or atrophied. Each ocular prosthesis, with its color, shape and volume, is unique.
2. Why an ocular prosthesis?
In addition to its aesthetic function, an ocular prosthesis is essential for the maintenance of the orbital cavity.
3. How is the equipment done ?
It requires 3 appointments to the minimum for the realization of your ocular prosthesis:
1st meeting for taking measurements : selecting a standard preform used to mold cavity, the statement of sizes and colors iris and sclera, blood supply to the scleral.
· 2nd meeting foradjusting: During this meeting, we proceed to its adjustment and thus to successive alterations. If everything is correct, we are manufacturing the prosthetic eye.
· The last meeting is for delivery. In some cases, we perform once in a temporary prosthesis that is brought between 2 and 4 months before the final equipment.
4. What results to expect ?
Each case is different, the ocularist works to restore a natural appearance taking into account the volume of the orbit, the residual mobility of the eye and opening the eyelids. The result will depend on the trauma suffered by the patient.
5. Should we remove the ocular prosthesis ?
Unless otherwise indicated, it is not recommended to remove the prosthesis. However, if this is necessary for the night or for a specific reason, we will show you how to remove and recover.
6. Which maintenance ?
Daily cleaning must be limited to a cursory rinse with eyewash solution and a compress.
It is recommended that an annual re-polishing of your ocular prosthesis to ensure comfort.
7. What followed for my ocular prosthesis ?
There is a first control after one month of port and we recommend you also make a visit to your ophtalmologist. Finally, a yearly control is essential.
8. What renewal ?
The lifespan of a prosthetic eye is at least 6 years, except for children or the change is based on their growth and therefore on notice of their ophthalmologist.
9. What to do in case of inconvenience ?
You must call us or your ophthalmologist. We are able to analyze and solve your discomfort very quickly.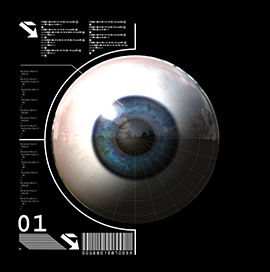 ---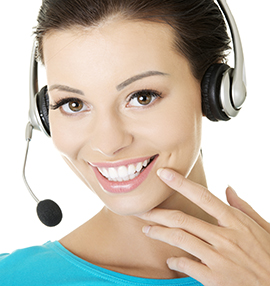 Contact
Laboratoire Dencott:
217 rue Saint honoré, 75001 Paris
Phone. : +33 1 42 60 58 66
Mail : [email protected]
Sylvie FIANCETTE
[email protected]

Ocular prosthesis
Contact lenses
Aesthetic lenses
Kératoconus
Lenses for kids
Optical scleral glass and aesthetics
Commercial Direction France & Export
Consumables electrophysiology,ERG-Dencott,
Ocular prosthesis trainings

Patrice MONGEOT
[email protected]

Ocular prosthesis
Contact lenses
Kératoconus
Optical scleral glass and aesthetics

Stephane PARISOT
Our Network
DENCOTT has ocularist network of graduates throughout France and abroad.
For further information :
By phone : +33 1 42 60 72 80
By email : [email protected]
Export
"Technology transfer and ocular prosthesis manufacturing "
For more information please contact :
Sylvie FIANCETTE
Tél : + 33 1 42 60 72 80
E-mail : [email protected]